Social media platforms such as Facebook, Twitter, Instagram, and LinkedIn provide the best opportunities for businesses to connect with customers easily.
Instagram is a free social media app meant for uploading the image and pictures that can help create impacts on viewers to a large extent. It is available on all Andriod, windows, iOS, and tablet devices that allow users to install the same with ease. The primary advantage of Instagram is that it gives ways to reach more audience in quick turnaround time. Another thing is that it enables a business to increase sales while promoting a brand or service.
Here are some tips available for growing business through Instagram.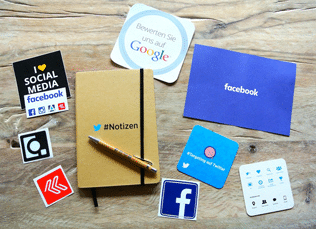 Setting up optimized business Instagram account
Anyone who wants to use Instagram for business account should not use a personal account for advertising purposes. Instead, they should focus on setting up an optimized business to accomplish the goals with high success rates. Since Instagram marketing is all about the audience, it is advisable to create an account that is very relevant to a business.
Creating interesting posts that increase followers
Photos and images speak more than words when it comes to Instagram marketing. Therefore, it is imperative for a business to create posts with interesting things that can grab the attention of customers. Businesses should consider advertising their products on Instagram with high-quality photos.
Increasing the followers
A business should consider working out the strategies even after posting the photos on Instagram. It is advisable to use own and unique hash-tags which will help gain more advantages. Businesses should get ideas on creating hash-tags from different sources for targeting the audience quickly.
Boosting engagement on Instagram
Businesses should know how to boost their engagement on Instagram and they can get tips from various websites. Some ways to ensure high engagement include writing active and inviting captions, organizing contests, announcing offers, responding to notifications, and using the latest tools.
Measuring the performance levels
Every business should measure the performance levels of their business when they want to promote their brand or service through Instagram. It is necessary to track the results by using some tools which ultimately gives ways to improve business. Businesses should consider posting their photos on a consistent schedule for influencing customers. Another thing is that they should pay attention to the posts that receive the highest engagement levels which can help build the brand awareness.